Escaping reality has never been easy, but a new global mental health initiative hopes to help people forget their worries using virtual reality.
The Edge of the Present provides virtual reality (VR) environments for people with mental health problems and is being rolled out on the Sunshine Coast.
Psychological studies regularly emphasize the powerful effect that exposure to nature has on the mind.
The 'biophilia hypothesis' revolves around the observation that a connection to the natural state of the planet – the sound of running water, the feeling of earth underfoot – helps reduce stress and improve overall mental well-being.
In one virtual reality experience, birdsong gently floats by as a gentle wave of cool air tickles your face in a beautiful winter wonderland.
The scene envelops the user in a comforting hug, giving mind and soul some much-needed rest.
As you hesitantly close the door of this magical view, you will find yourself excited to discover what lies ahead on this unique world tour.
One more turn of the door handle and you're in the belly of a tropical jungle. Oversized green leaves form a canopy above and you peek at the blue sky peeking through the dense vegetation.
Freeing the mind from burdens by simply stepping through a door is the ultimate gift for those living with depression, anxiety, sensory overload or autism.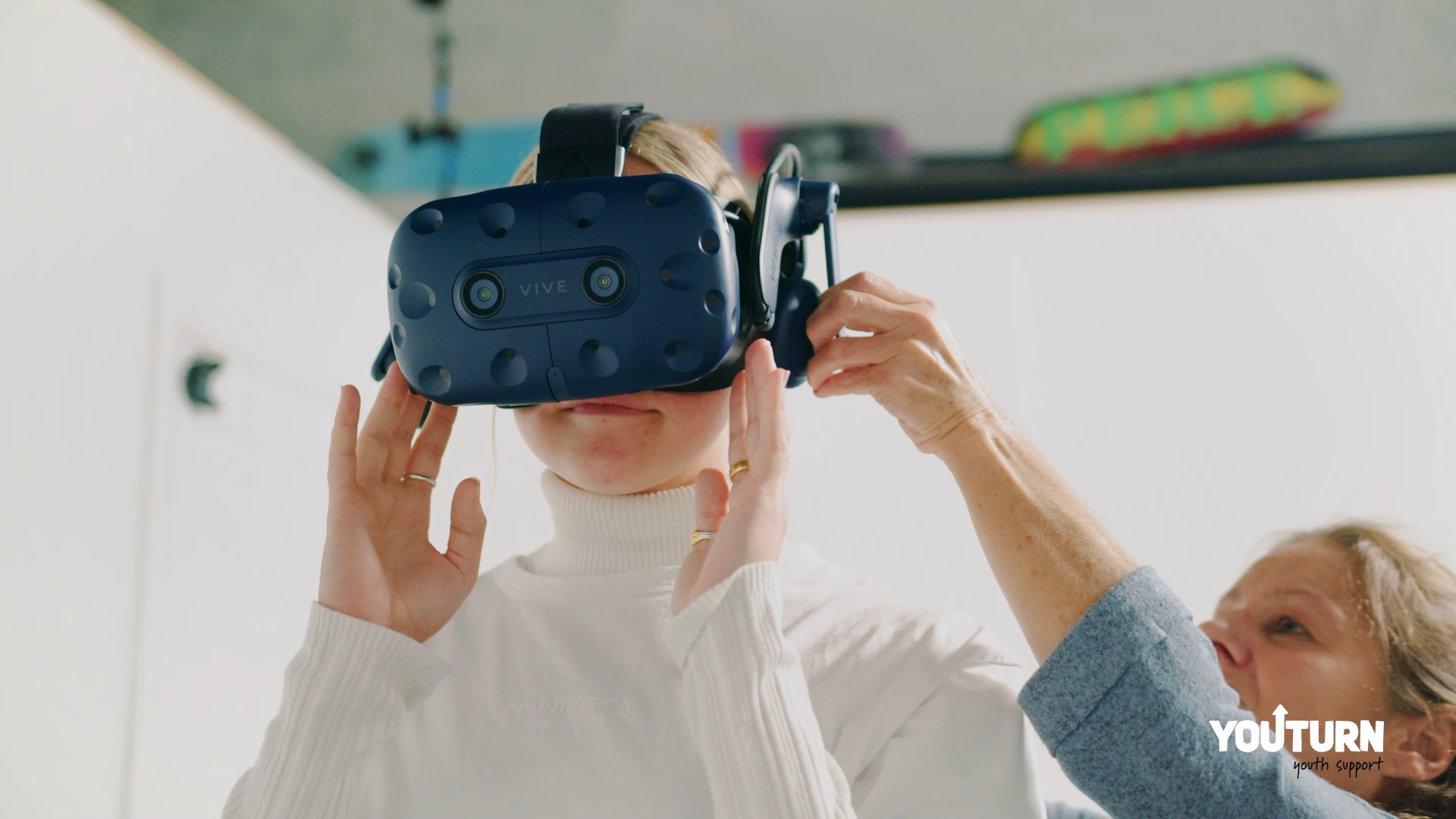 Edge of the Present (EOTP), is an innovative and powerful non-therapeutic tool designed as a 10-minute experience, inviting users to explore multiple spectacular landscapes using mixed-reality software, with the aim of improving the mood, well-being and positive future thinking.
Through these embodied virtual explorations, the user learns that openness and curiosity lead to positively reinforcing experiences that can enrich their internal space.
The installation project, funded by the Suicide Prevention Research Fund, was developed for The Big Anxiety Festival in 2019 and created by Scientia Professor Jill Bennett of the University of New South Wales and supported by Professor Katherine Boydell of the Black Dog Institute.
"This study is the first to assess the effectiveness of such an immersive mixed-reality experience as an intervention for depression and hopelessness. It does this by rapidly increasing positive mood and encouraging positive forward thinking," said Prof. Bennett.
The experience aims to cultivate the capacity for forward thinking by encouraging positive actions that are rewarded in an instant feedback loop.
"The experience is not just passive, but involves the user making choices to open doors and windows… each choice is rewarded with a positive sensation. So, for example, you open a door and feel the breeze on your face, or step out into the warmth of a sun-drenched meadow.
"On the one hand, it's relentlessly positive. There are all these wonderful scenes, it is impossible not to like. But on the other hand, it is important that the user has freedom of choice and that this very positive sensation, and this amazingly beautiful beautiful scene, is the result of your direct action."
Try VR for free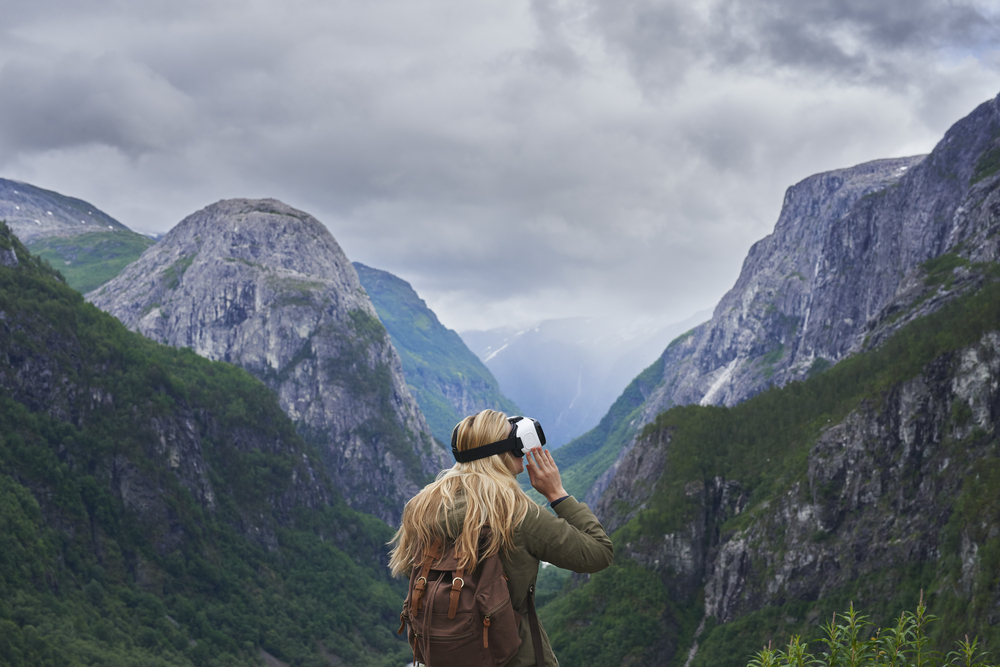 The EOTP VR equipment will be available to the community free of charge until the end of September thanks to the local non-profit mental health organization Youturn.
The Youturn team works with young people on a range of topics, including child safety, suicide prevention and homelessness.
dr. Tanya Bell, CEO of Youturn, says the program offers an innovative solution to help support young people.
"Young people are less likely to seek professional help than any other age group," says Dr. bell. "Sometimes young people struggle with traditional talk therapy methods in a typical clinical setting.
"It can be confrontational and difficult to sit face to face with a stranger in a small room discussing deeply emotional and personal issues, with the result that young people are less likely than any other age group to seek professional help.
"Many young men in particular are discouraged from seeking help, but we believe the EOTP has tremendous potential for those typically familiar with technology and gaming."
Funding EOTP for three months was a no-brainer, adds Youturn spokeswoman Antoinette Lloyd.
"We run five headspace centers in the Southeast and there is so much demand. We are looking for innovative ways to support… and complement what we offer at headspace.
"As a mother, I know that people are hesitant when it comes to children who use too much technology. The reality is that our young people are comfortable with it and this can help them by depicting these beautiful scenes that encourage them to get out and explore.
"I witnessed two teenage boys with autism coming through and using the VR. One of the boys had high sensory problems. Within 30 seconds of starting the VR, his whole body relaxed. Until then, I myself had not appreciated how fast it could work. It provides an innovative solution for young people while they wait for therapy appointments."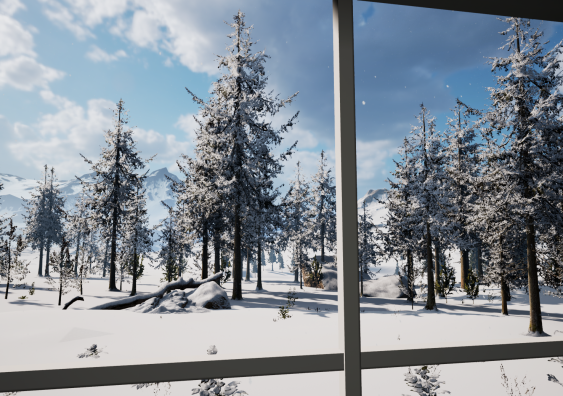 The Youturn team is raising money for additional tools and solutions to help alleviate the demand. One of these solutions is the construction of permanent VR rooms at the organization's five headspace centers.
"We set aside $80,000 to do the rooms," says Antoinette Lloyd of Youturn. "The participants use the VR glasses instead of the headsets.
"The next version should be out in February and we're working with them to have it available."
To take part: The Edge of the Present experience is free and available to people of any age. Go to youturn.org.au/i-see-a-brighter-future to book your session.